Ohio University StudentCPT Provides Athens Food Pantry with 600 Canned Goods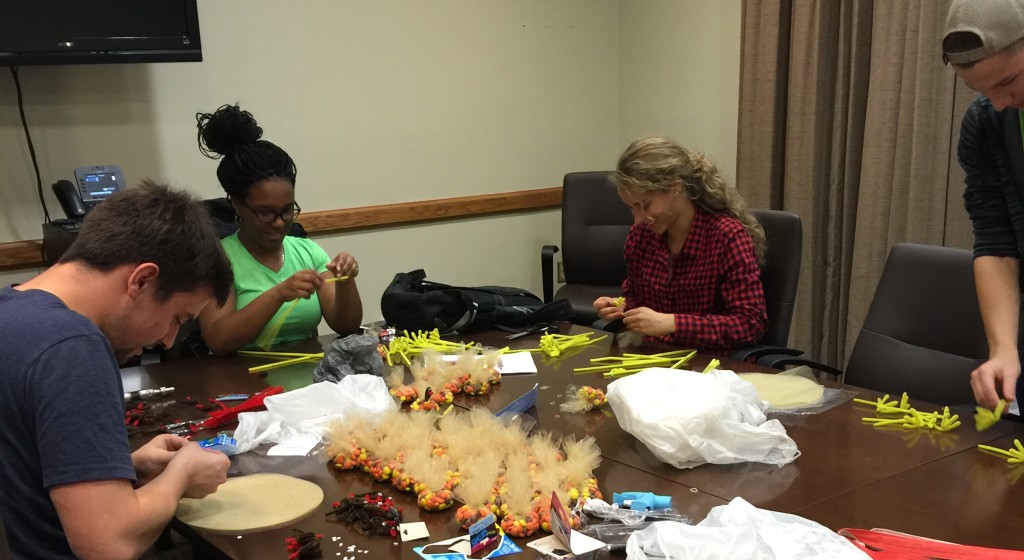 November 2015 – The CPT believes that community service is a fundamental element of ethical leadership. To support this initiative, each StudentCPT chapter completes at least one community service event per year, and the CPT commends the Ohio University StudentCPT for its creative and festive craft that raised money to help others in their community.
In the spirit of Thanksgiving, chapter members made and sold "gobble grams" to students and faculty for $3 each. The proceeds from the gobble grams helped purchase over 600 canned goods for the Athens Food Pantry.
The Ohio University StudentCPT also passed along the instructions for this activity, to support other chapters who would like to conduct similar events in the future. The CPT thanks these students for Being a Difference in their community.
The CPT also wants to hear from you! If your chapter would like to share its best practices, please CLICK HERE submit an activity report.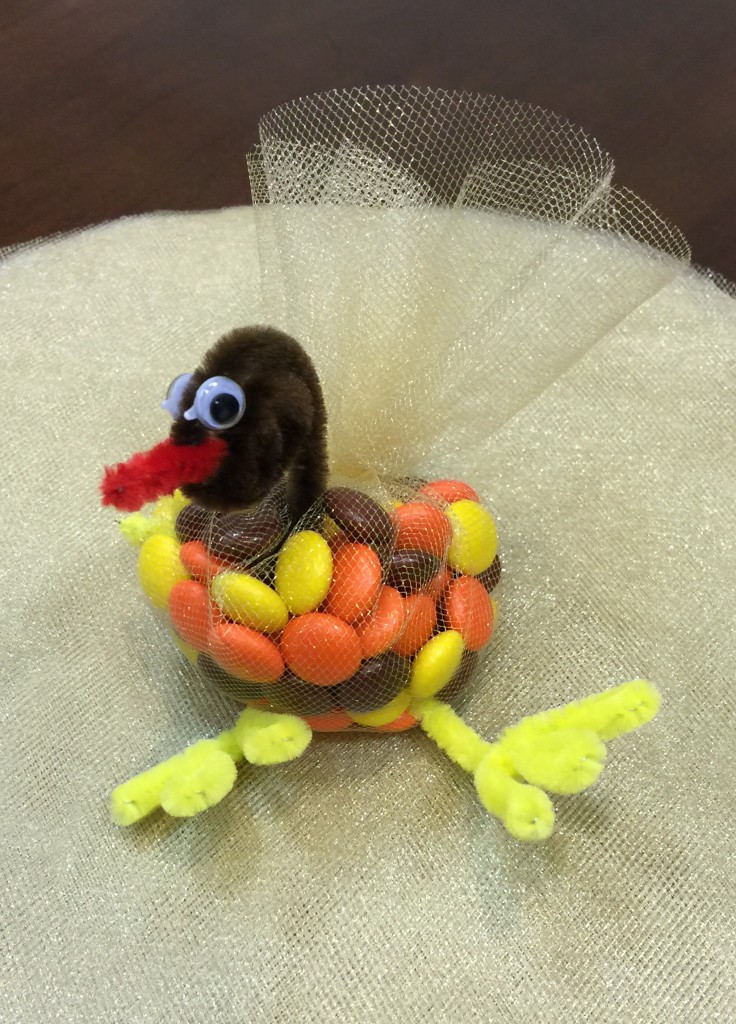 Check out how to make the gobble grams below:
Materials needed:
tulle cut in 9" round circles
Reese's Pieces or M&Ms in fall colors
googley eyes
glue
small clear hair elastics
brown pipe cleaners cut in 6 inch pieces
orange pipe cleaners cut in 1 inch pieces
red pipe cleaners cut in ¼ inch pieces
yellow pipe cleaners cut in 8 inch pieces
Instructions:
Place the candies in the middle of the tulle circles and secure them with the elastic hair band.
*TIP* Leave enough excess tulle in the back of the circle form "feathers"
To form the head, roll up the brown pipe cleaner (similar to the shape of a cinnamon roll) leaving about 2 inches at the end.
Wrap the orange pipe cleaner around the outer coil of the pipe cleaner.
Place the red pipe cleaner around the center of the head for the wattle and flue googley eyes on either side of the beak.
To form the feet, fold the end of the yellow pipe cleaner into three toes.