Ohio University
Online Membership Registration Form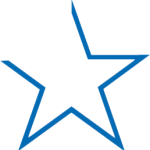 Follow Us on Twitter

Join Us on Facebook

Greetings from the Ohio University Student Center for the Public Trust, better known as the Ohio U StudentCPT!
Our chapter provides an interactive environment where ethical behaviors and ideas can flourish. We bring in high caliber guest speakers to engage with us about ethical leadership in business. We provide the opportunity to hear about challenges we will face in the real world of business, and provide the tools to help us make the right decisions.
We invite you to join us for our next meeting and see what we are all about! CLICK HERE to read about one of our community service events.

Best regards,
Harrison Higgins
President, Ohio U StudentCPT
---
Faculty Advisor

Aaron Wilson
Assistant Professor
School of Accountancy
CLICK HERE for Contact Information