CPT Launches New StudentCPT Chapter at Auburn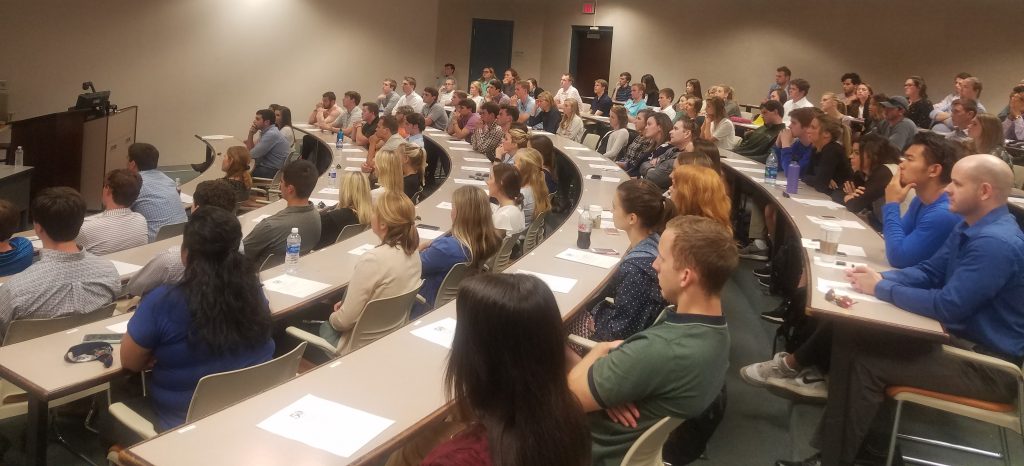 The StudentCPT is proud to welcome Auburn University to the StudentCPT family. This chapter is located in Auburn, Alabama and represents the third StudentCPT chapter in Alabama, along with Birmingham Southern University and the University of Alabama at Birmingham.
On October 23, 2017, NASBA CPT President, Alfonzo Alexander, traveled to Auburn and served as the keynote speaker for this event. Alexander helped students learn a decision-making model for navigating ethical dilemmas early in their careers.
The CPT is grateful for the support of Drs. O.C. and Linda Ferrell for all the support they provided in helping with the establishment of this chapter.